Robotis Dynamixel XL-320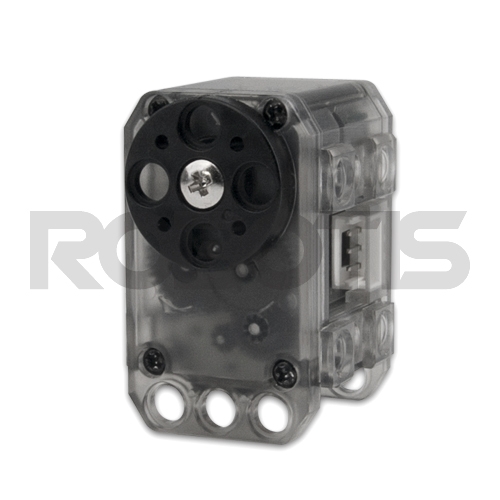 Now Shipping!
Order Yours Below!
Featured actuator used on the Darwin Mini Biped Robot
Resolution : 0.29 degrees
Gear Reduction Ratio : 238 : 1
Stall Torque : 0.39 N.m (at 7.4V)
No load speed : 114 rpm (at 7.4V)
Running Degree - 300 degrees with feedback
Feedback : Position, Temperature, Load, Input Voltag
Voltage : 6 ~ 8.4V (Recommended Voltage 7.4V)
Protocol Type : Half duplex Asynchronous Serial Communication (8bit,1stop,No Parity)
Communication Speed : 7343bps ~ 1 Mbps
Be sure to visit the Robotis Support Web site for the latest information and software for the Dynamixel XL-320
Are you a School, University or Business?
Click here
to go to our purchase order page with information on how to place your purchase order with Crustcrawler